The Western Cape is one of South Africa's premier tourist attractions, and for good reason. It is home to the famous Table Mountain, vast winelands, magnificent beaches, world-class restaurants and cosmopolitan entertainment haunts. The Cape boasts exquisite scenery and a myriad of cultures and tourist treasures that are just waiting to be discovered, so get going to the fairest Cape. Situated on the south-western tip of Africa, the Western Cape is the meeting point of the cold Atlantic and the warm Indian Oceans. Its capital city Cape Town, is dominated by the flat-topped bulk of Table Mountain. The province has South Africa's fifth largest population, numbering in the region of 4.5 million inhabitants. The story of the Republic of South Africa began in the Western Cape, some 350 years ago, when it was inhabited by the Khoi, San and other Bantu-speaking groups. In the late 15th century European seafarers arrived here in search of a halfway stop on trade routes to the East and thereby changed the face of South African history forever.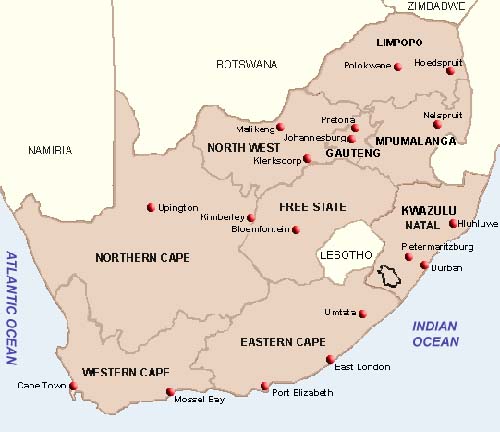 The Western Cape climate is hot summers and mild, green winters perfect weather for the production of fruit, grains and, most important wine.
Thanks to its scenic beauty and many attractions, tourism is a major and growing force in the Western Cape, which hosts over 50% of the country's international visitors.